What's in Your Cart Cyber Monday 2014!
On December 1st and 2nd (2014), there will be a great sale on TpT. Most sellers will put their entire store on 20% off. The holiday BONUS is that if you use the code "TPTCYBER" during check-out, you will get an additional 8% off! Woot! Time to stock up and buy TpT gifts for yourself and your colleagues!
What I recommend from my own store is Bundle: Holiday Products! There are seven holiday products for basic language, social skills, and more complex language. All for only $15. Holy reindeer!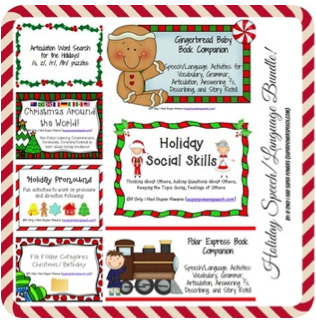 What is in my cart for the big sale? All the items in my FREE December lesson plans!!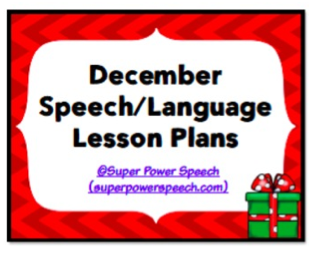 Including (click on the pictures to go see the items!)
Go check out these super fun products and then go to Speech Room News to see what else people are going to buy this Monday!