It's time for the big, big back to school sale on TpT! How to decide what to get??? Here are a few suggestions that I have! 🙂
Products that my colleagues have created:
No Prep Speech and Language Activities by the Dabbling Speechie
Because I love not needing to prep activities!!
Speech & Language Zoo by Teach Speech 365
This unit is HUGE and sooooo cute!!
Build a Burger Articulation by The Speech Bubble
Because there are over 1000 articulation pictures included!!
Speech Language Pathologist Administrative Portfolio by Nicole Allison
Nicole makes awesome products and I always try to send something to my principal each year to let him know how hard I've worked!!
Phonological Process Palooza by Mia McDaniel
I get tons of Kindergarten students each year working on these processes!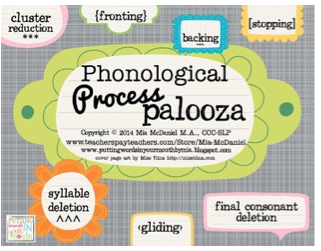 Language Progress Monitoring for Lower Level by Natalie Snyders
Natalie makes GREAT progress monitoring tools!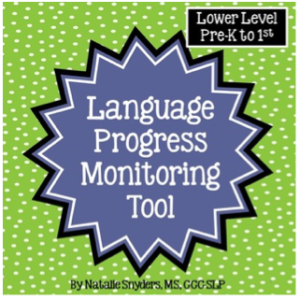 And which of my own products do I think this is a SUPERB time to buy?
Fall into Language (Level 1)
This PreK-1st grade level covers 6 major language areas. It includes expressive, receptive activities and worksheets for each area.
Speech and Language for a Year
Start the year off with no-prep, leveled homework pages that you can use all year long!
Bundle: Speech Club All Year Long
You won't regret the thousands of pages and tens of thousands of sound productions included in this packet! Great for all older students working on articulation and carry-over!
So… what will YOU be getting as you get ready for back to school??? Check out other ideas at Speech Room News here.