I realize that it is almost May already and I am very late in getting these out… but I feel like I have some good excuses!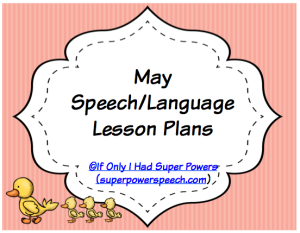 The following are my "please feel sorry for me" excuses:
36 meetings/IEPs/conferences and 2 half-day Task Force meetings so far this month (and more to come this week).
Soccer games, violin lessons, Tae Kwon Do driving.
Started selling Jamberry nails and threw my first online party (email me for more info–hint hint!).
Very difficult dynamic shift at home as my husband made public the thoughts that had been heavy on his heart for a long time regarding his former faith.
The contractor working on our bathroom said it needed to be painted THIS weekend. I could pay him an exorbitant amount of money, or do it myself. So… I spent the weekend painting!
Created a new freebie for Mother's Day that I wanted to get done before making my lesson plans. I am an adoptive parent, however, and am very aware that many children are not living with their mothers. So I tried to create an activity that was sensitive and could be used to describe ANY female caretaker (and even male caretaker if you change the pronoun).
Click here to download my "I Love…." Freebie!
This freebie contains 3 levels of language complexity so it is useful for students K-5th (approx).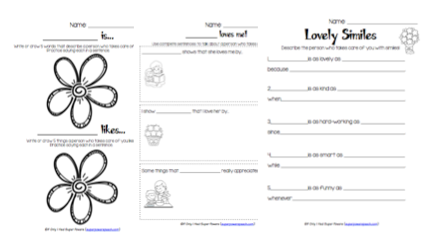 And… here are my lesson plans for May.
As always, these are divided into levels:
Language Level 1 (approx K-1st grades)
Language Level 2 (approx 2nd-3rd grades)
Language Level 3 (approx 4th-5th grades)
PreK (I will actually be using these with my high/verbal life skills students)
Social Language (all grades)
Articulation:
Not on my lesson plans, but these are the items I'll be using all month!
Speech Club Spring: Daily articulation practice for older students working on /r/, /s,z/, and /th/. Tons of language learning fun, and carryover involved in these no-prep worksheets.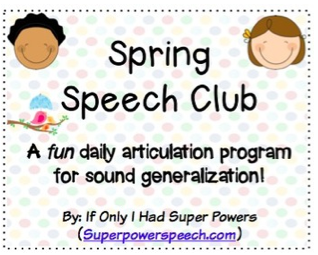 Mini Speech Club Spring: 8 articulation activities for each month with sound cards to go with almost all of your younger students' needs.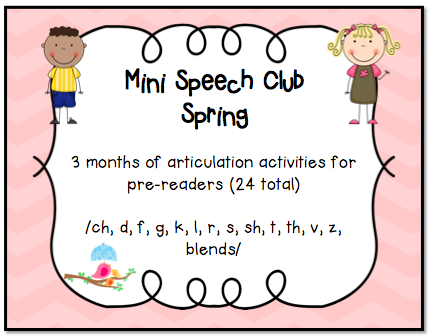 Hope these are helpful!