The wonderful folks at CSN stores have offered me an indoor smoker to review. Which, as you will see, is perfect timing for all my indoor cooking needs. CSN stores has over 200 stores with products that range from cookware and toys to platform beds (I love the ones with drawers!). There are so many choices of items at great prices!
I knew that when I moved to the Pacific Northwest there would be a lot of rain in the winter. My first winter in fact had a record number of days without sun.
But this? Is. Ridiculous.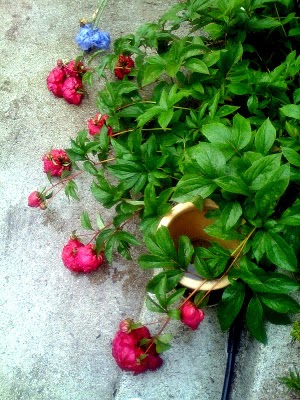 My flowers have fallen to the ground with the weight of the rain.
I haven't weeded in over a month ( ai yah! ).
Seasonal Affective Disorder has kicked back into full gear.
I daily check the extended weather report with hopes of a "partly-cloudy" forecast.
Lots of rain, means lots of cooking.
I may have to whip up another batch of these to give to my auction winner.

And so of couse I am eagerly anticipating this so I can try smoking some yummy meat inside. Because heaven knows I wouldn't want to try cooking outside right now!
Have you ever used a smoker before? What should I try first? And do you have a favorite recipe you'd like to share?