Auctionable Cookies. Month 11.
Yes, I really did wait until the last day of the month to deliver this month's cookies to the auction winner.
Yes, I did fall back to an old favorite because I was stumped for ideas and it was getting late at night and the kids were nagging me for "COOKIES!".
And yes, I did sign up to do this again for next year because the school auction is tomorrow and I had no other ideas.
Glutton for punishment? Or just a glutton? You decide.
Best Oatmeal-Chocolate Chip Cookies Ever.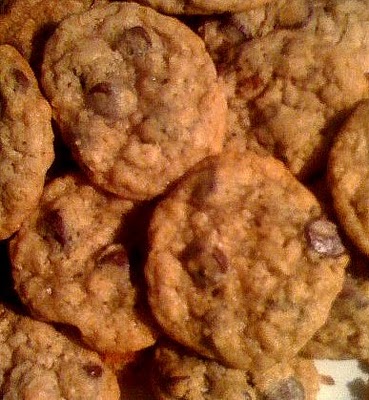 (BTW: They do live up to their name)