One of the amazing experiences we encountered on our recent vacation was a trip to His Mansion in rural New Hampshire.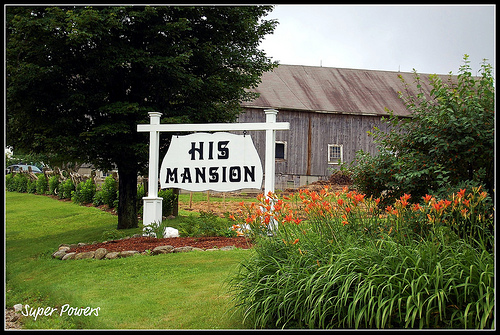 His Mansion is a Christian counseling and residential care community for people recovering from addictions, eating disorders, depression, etc. It is a year-long program that includes counseling, biblical teaching, hard labor (they grow most of their own food, chop their own wood, clean their own facilities, etc.), and discipleship training.
15-25 young men and 10-15 young women go through three phases of training to help them recover physically, emotionally, and spiritually from the issues in their lives. By taking a time to heal and learn about Christ-like relationships within a community, the long-term recovery rate for graduates is supposed to be quite high. Unfortunately, as in most recovery centers, most residents who enter the program do not graduate, as these are extremely hard issues to overcome.
One of the most amazing things about this program is that it is free to residents. Free. Some addition recovery centers cost $30,000 per DAY, and this program is free. All staff is volunteer. Clothing, extra food, and materials are donated. So of course, volunteers (long term and short term) are much needed as well as donations.
Would you or someone you know be interested in spending time mentoring others, helping with labor, and learning to live in community?
You may just see a bit of God's glory in the process.