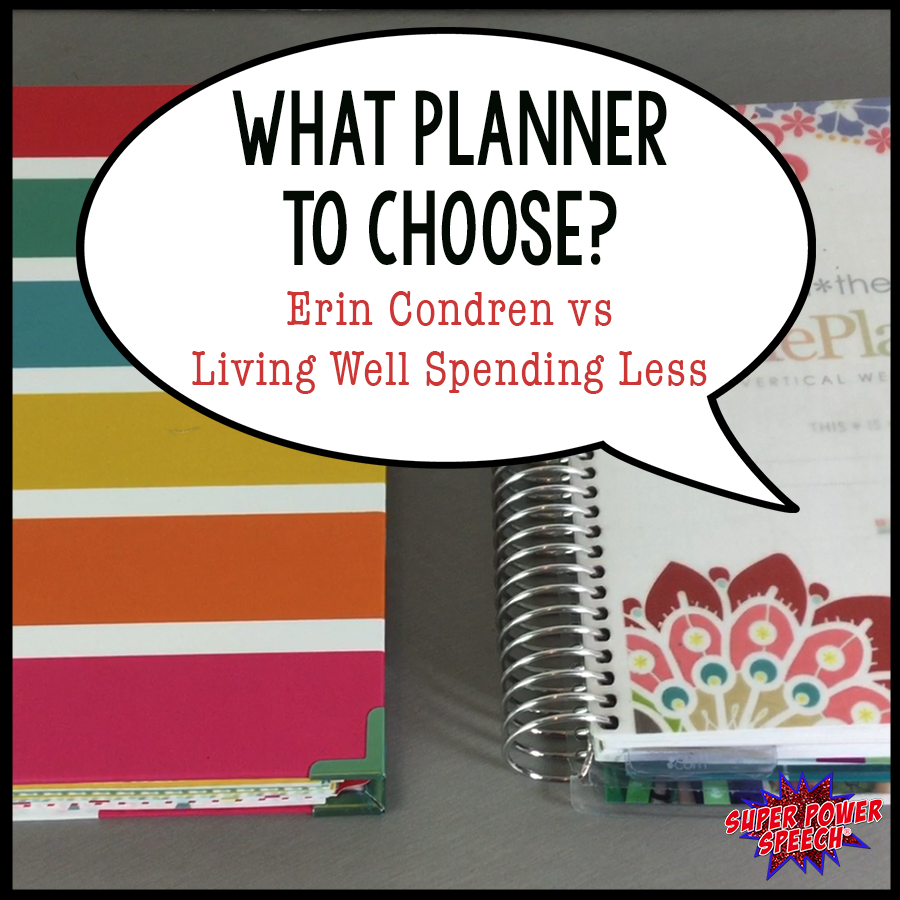 It is never too late (or early) to start thinking about goals, motivation, and yes, finally getting organized!
To help guide you on this journey, I have put together a video review of two different planners. Watch and let me know what you think!
If you are interested in going full force into an organized 2017, sign up for the Productivity and Organization for Women newsletter here for free downloads and the upcoming 5 day decluttering challenge!
If you want to purchase the Erin Condren planner, click here for a discount (and I receive a credit). Thanks!
Are you interested in taking your organization to the next level? Consider taking one of my highly sought after online courses:
The Organized SLP (sign up for June's waiting list)
Productivity and Organization for Women (begin anytime!)