Using PDFs in Distance Learning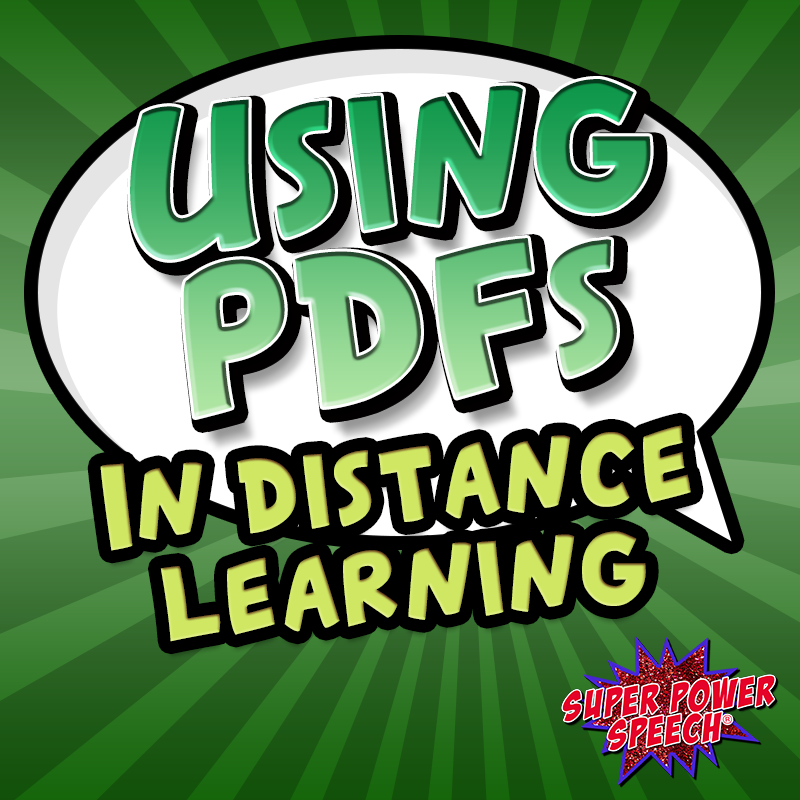 Many SLPs and educators are very familiar with PDFs. These are the files that we download from the internet, print off, and use with our students.
Easy.
Distance learning and homework, however, has made many of us put on our thinking caps and learn flexible ways to use our favorite resources. But don't worry, there are still many ways to continue to use PDFs both in synchronous and asynchronous learning environments!
5 ways to use PDFs in asynchronous learning
1 Print them out. If you are lucky enough to be in a situation where you can print and send home pages for students, take advantage of it! Many families prefer printouts because they are easier to do distraction-free, plus they work on fine motor skills of writing, drawing, and cutting.
2. Email them. Although many PDF resources are long, you can extract the needed pages (see below for instructions). Then send the pages home for families to print out and complete.
I designed Distance Learning Made Easy for SLPs and Distance Learning Made Easy for SLPs #2 so that these pages could be quickly emailed to families with just the relevant pages.
3. Assign them in Google Classroom, Canvas, etc. Upload or drag and drop the desired PDF pages straight into your students' learning platforms!
Teachers Pay Teachers now has a new set of "Digital Activities" that can be assigned in Google Classroom. Read about this new way to assign work here. The beauty of these activities is that you (or your student) can type right onto the PDFs. Some disadvantages of this system are that it only works for some resources and can only be used in Google Classroom.
4. Put them in your Google Drive. Some educators and therapists are giving their students access to Google Drive folders for resources. Putting PDFs in there can be helpful for families.
4. Link to them in your Virtual Classroom. Do you have a virtual classroom scene? I created mine in Google Slides and have been sharing it with all my families. Items within the "room" link to tons of PDF resources that I have created as well as youtube videos and activities!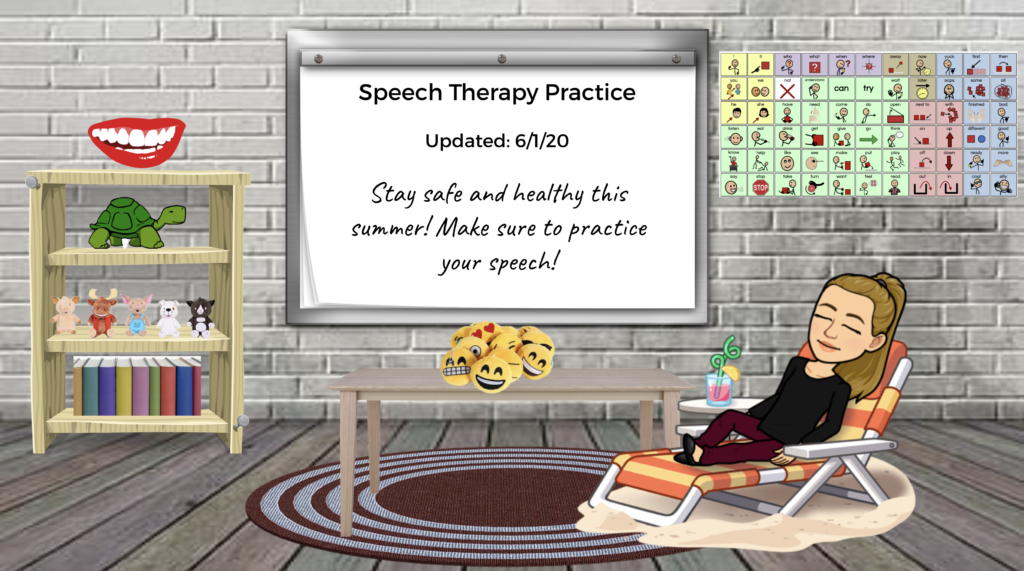 3 ways to use PDFs in synchronous learning
1 Screen share the PDF. Open up the document that you want your student to see and screen share it. Most therapy and video platforms (Google Meet, Zoom, etc.) allow for screen sharing. Your student may not be able to click on or interact with the PDF, so this option is best for verbal and listening interactions.
2. Fill out the PDF together. Through the use of some snazzy tools (such as Kami, Google Slides, or highlighting/signing on Adobe Reader – see directions below), you can fill out the PDF together with your student while screen sharing. This is a great option for synchronously interacting with the document such as typing in information or crossing out completed items.
3. Enlist the help of a communication partner. Get an older sibling or parent to sit by the child and work on a printed version of the PDF during your session together. You can be the mentor and guide as they complete the work.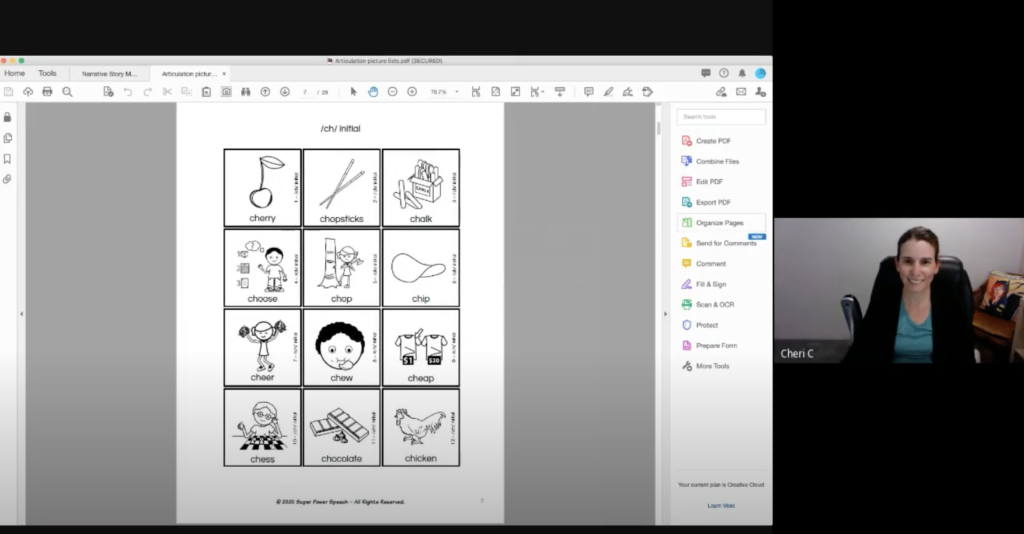 FAQs
How do I extract individual pages of a PDF?
This skill is a must when you have a large resource and don't want to overwhelm students or families! There are two ways I that I typically extract pages.
1. Take a screenshot of the page or section that I want to share with students. On a Mac, I simultaneously hit Command+Shift+4 and then drag my cursor over the section that I want to be saved. If I wanted to screenshot my entire screen (which I never do), I would use 3 instead of 4.
2. Open the PDF in Chrome and then choose "PDF" instead of a printer with the exact page numbers you want to save.
How do I use Kami to mark up PDFs?
Kami is an amazing tool that I use with Chrome. It is FREE for educators (learn more here). I have found it to be especially useful during synchronous lessons because I can highlight, draw, and type on a PDF while the child watches.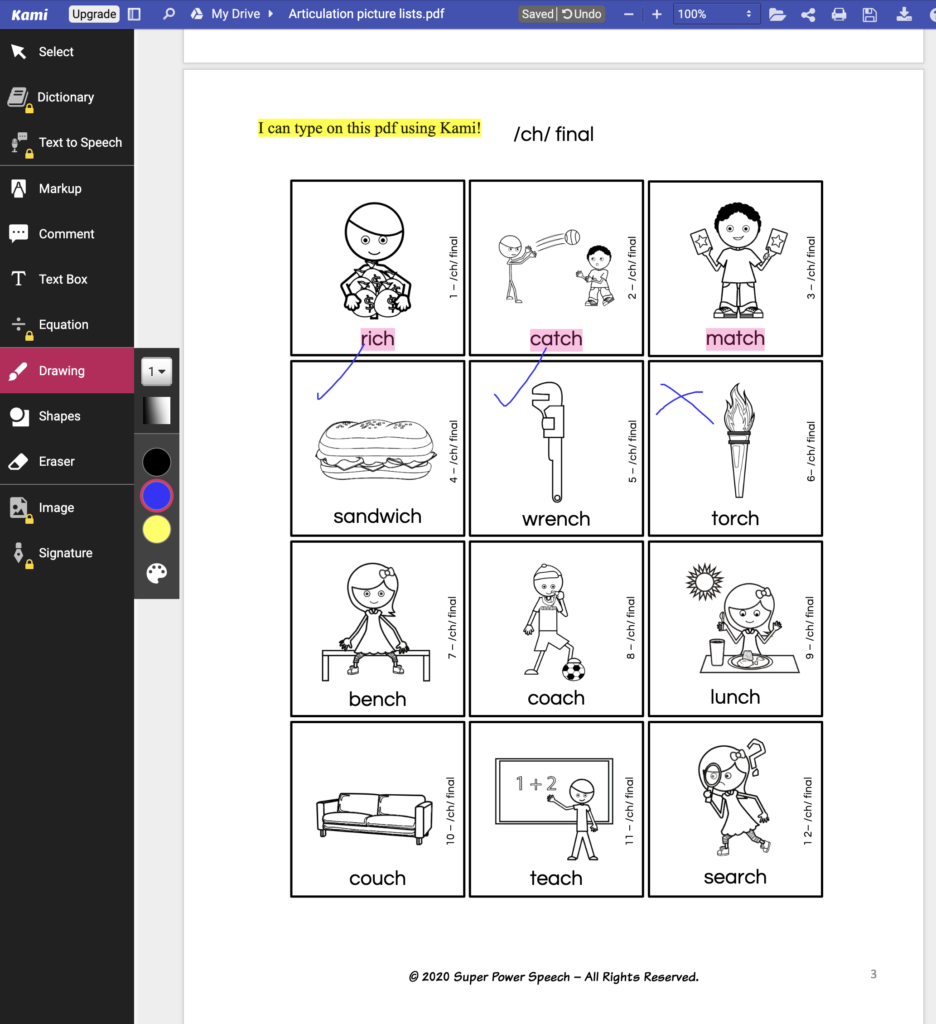 How do I use edit tools in Adobe Reader to mark up PDFs?
This snazzy trick will not always work (it depends on the type of document, your version of Adobe, etc.)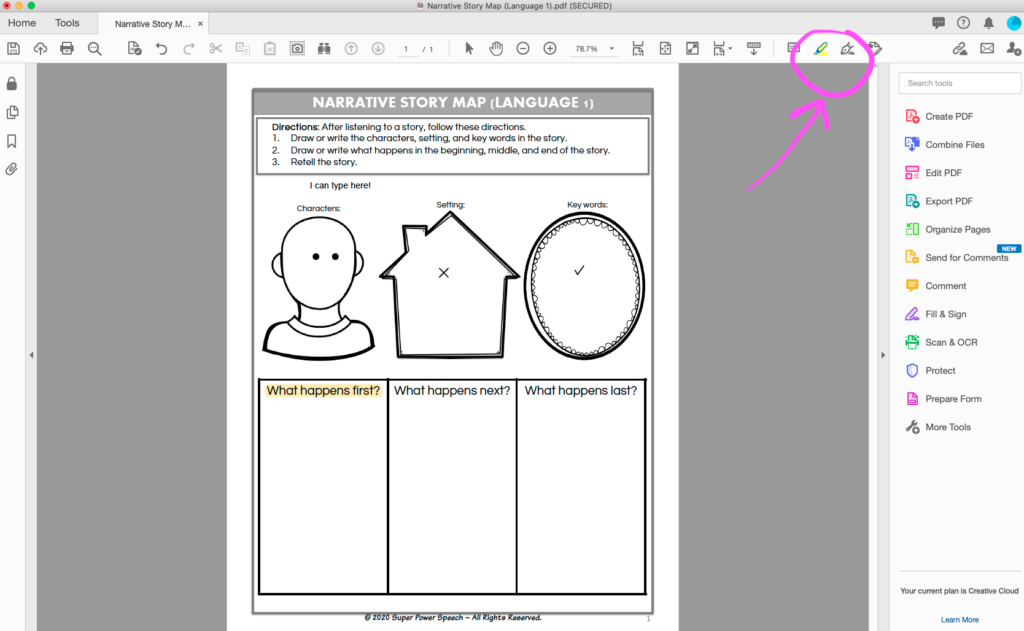 I hope that you find this post useful. Don't let distance learning or technology get in the way of using all the fabulous PDFs that you have!
Products demonstrated in post and videos: