Building Basic Sentences with AAC
I work with three classrooms of minimally/non-verbal students. My ultimate goal for all of these students is SNUG: spontaneous novel utterance generation. Novel utterance generation of and combinations of words will enable my students endless communication possibilities.
To facilitate SNUG, the following teaching tools are important for all:
Model. All language learners needs hundreds and even thousands of models to learn language. AAC users also need many models.
Powerful vocabulary. Use vocabulary that is common to all language learners. The Center for AAC and Autism lists the top words used in typical early language learners. These are the words that new AAC users should be using as well! For a list of suggested core vocabulary by the month, check out the great posts on PrAACtically Speaking!
Motor planning. The high tech AAC systems that my students are learning this year require motor planning memorization. My students need to practice the same patterns over and over with slight variations.
In addition, I have additional goals for my students with new devices this year:
Sight words. My students with new devices are beginning readers. Their worlds will explode when they learn to read. I am focusing on teaching them the Fry Word List (first 100) within their language learning.
Categories. I have one student using the LAMP app on an iPad and another student using a Dynavox. Both of these devices use categories for word finding. For example on the LAMP app, all "animals" are found under the "dog" picture and all "body verbs" are found under the "shoe" picture. In addition, learning categories is a Common Core State Standard for Language at the Kindergarten level: CCSS.ELA-Literacy.L.K.5.
Incorporate curriculum. Some of the materials that I designed were based on language lessons in the general education Kindergarten classroom. My goal is to align my therapy and my students' skills as closely to the classroom as possible.
To facilitate my students' skills, I created 14 books that practice powerful vocabulary, sight words, categories, and curriculum. Since there are multiple pages per book and they can be done together with an adult, the student gets plenty of motor planning and modeling as well!
After printing, I chose to laminate and bind for repeated use with multiple students.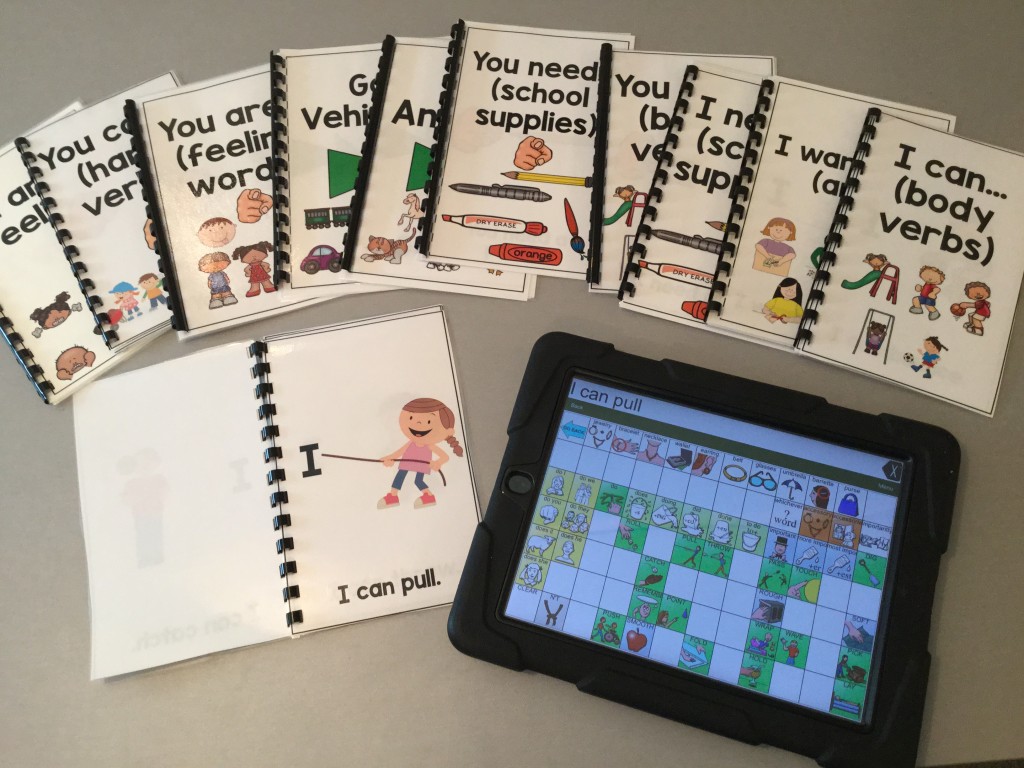 Note that these books work for Words for Life (LAMP) and Unity language systems, as well as many other generative language devices/programs.
Take a look at how you can use the books with the LAMP app:
And here I'm showing off how to use these books with the Dynavox Gateway software!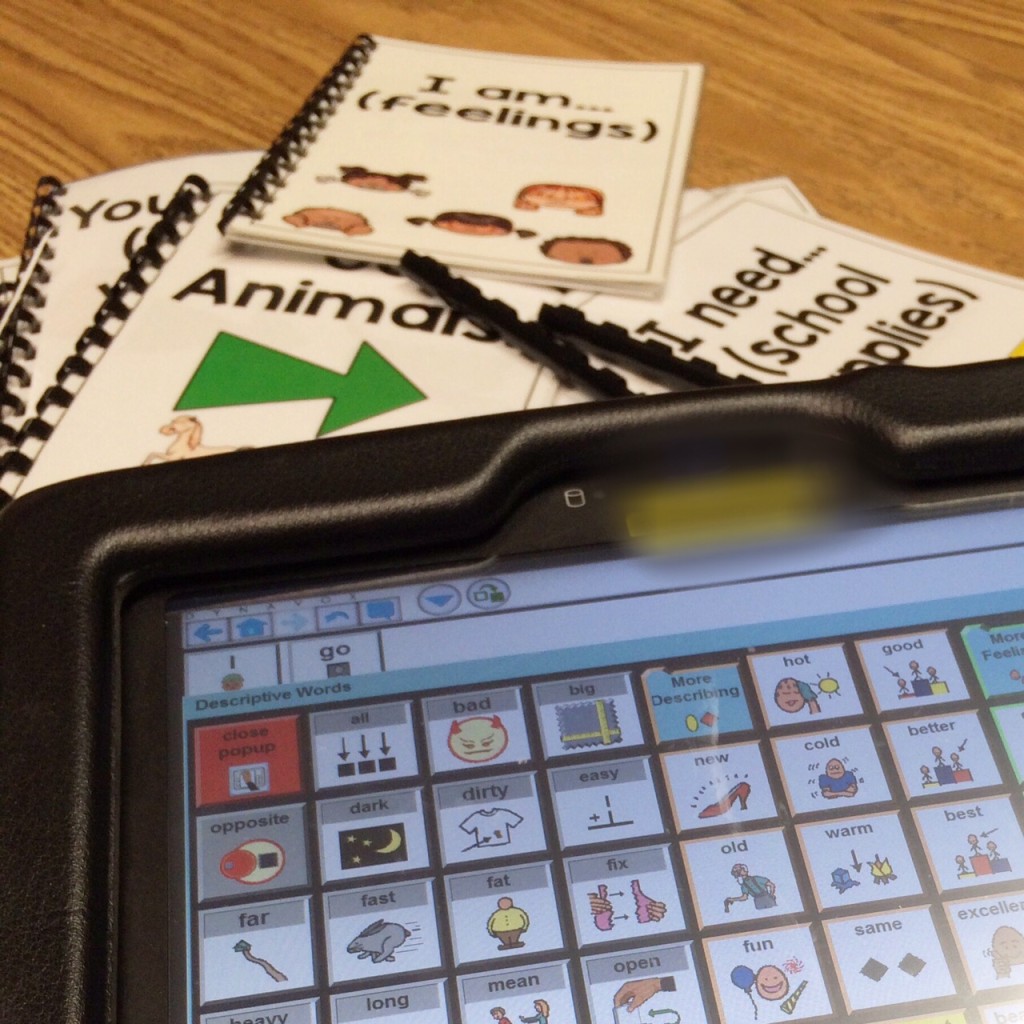 Get your copy of "Simple Sentences Book" here!
The books I've included in this product include:
Go animals!
Go vehicles!
I am (feeling words)
I can (body verbs)
I can (hand verbs)
I need (school supplies)
I go to (school places)
I want to (art)
Look at my (head parts)
You are (feeling words)
You can (body verbs)
You can (hand verbs)
You need (school supplies)
You want to (art)
Whatever AAC program (informal or formal) that you are using, these simple books are a superb addition to instruction! Let me know how they work out for you!