Every Super Hero family has its thorn(s) in the side.
For us, it is my husband's chronic pain, in multiple body areas. The pain affects his ability to think, sleep, remember, and walk. The former are okay when you are on vacation. The latter… not so much.
A staff member at His Mansion gracefully lent Professor X his all-terrain power wheel chair for a campus tour.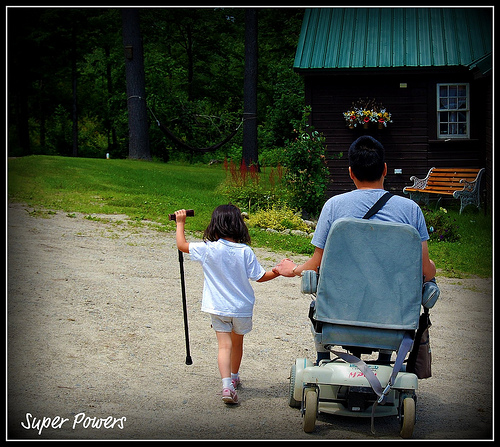 Professor X said it was amazing the freedom that assistive technology provided for him.
Any one have a super-powered, weather-resistant power chair for us?