A tiny contraption by any other name would act just as sweet
Phew! Can you say that title 3 times in one breath?
My new plastic friends are the clothespins I buy at the Dollar Tree. 20(ish) for $1. Cheeeeeap!
Multi-functional?
You bet!
Check out just a sampling of their uses around my home: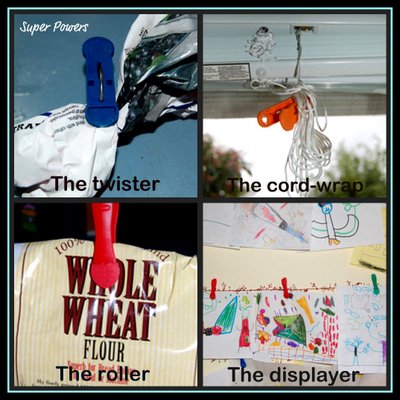 And if you know me, you'll know I like to reuse. And reuse. And reuse these suckers.