It's Not As Bad As It Looks
The Flash has a wee bit of difficulty keeping his precious Pooh Bear in bed with him all night long. And he has been known to regularly occasionally wake up in groggy terror yelling for his best friend.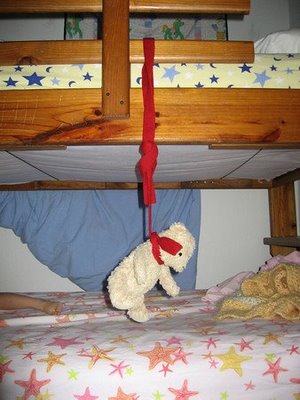 So… The Flash developed this handy-dandy Pooh Bear-keeper. Simply tie a belt to the bed rail and insert Pooh Bear's neck into the other end. Wa-la! He'll never fall to the floor again.
See?
He's not cruel.
He's creative!