Looking for a FREE Articulation Informal Assessment that tests at the word and sentence level?
Looking for access to other fabulous FREE speech materials and tools?
Then don't miss out! Subscribe HERE or here for access to a growing library of super speech items!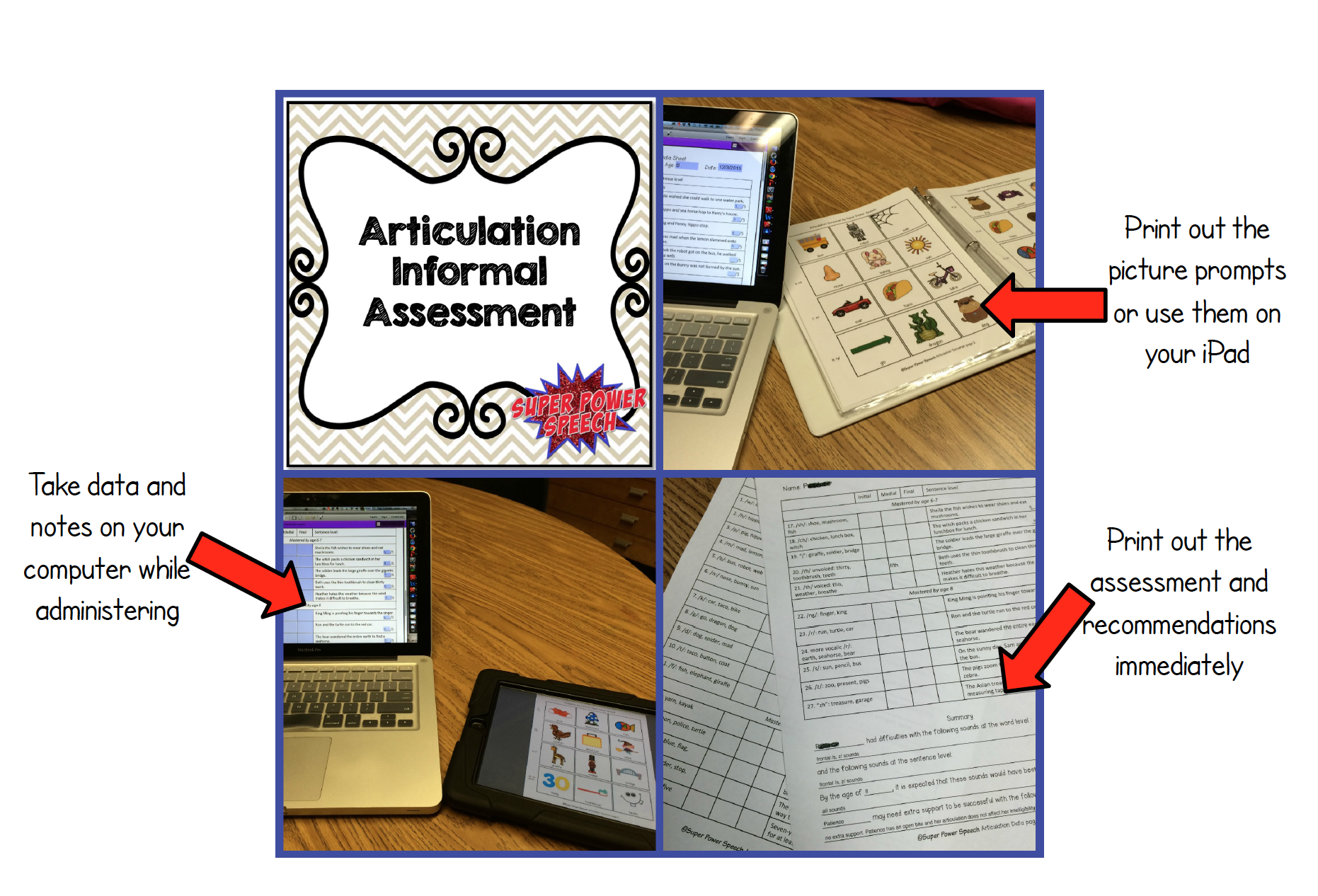 Easy peasy! Just sign up here. I can't wait for you to join the Super Power Speech Community!