I am extremely sad to say that I was unable to attend ASHA 2014. In Orlando of all places. Did I mention that I'm FREEEEEEEZING right now?
But alas, here I am in the Pacific Northwest, fighting a cold and emailing back and forth with my doctor and trying to write a blog post.
If I HAD gone to ASHA, I would surely have given a presentation similar to the one I gave last week. My first presentation to a group of SLPs. Yay! So.. here you go, a sneak peak at what I said and what I would have said…
First, my title page: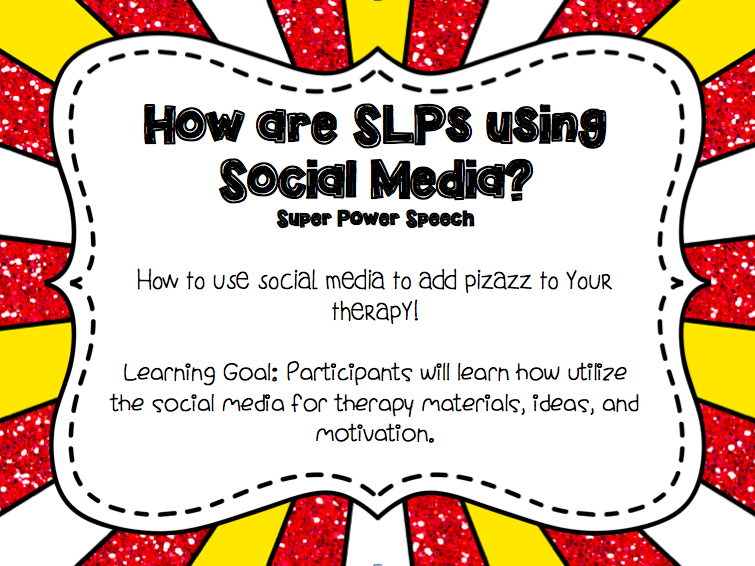 Then, I'd make you all chuckle with this slide: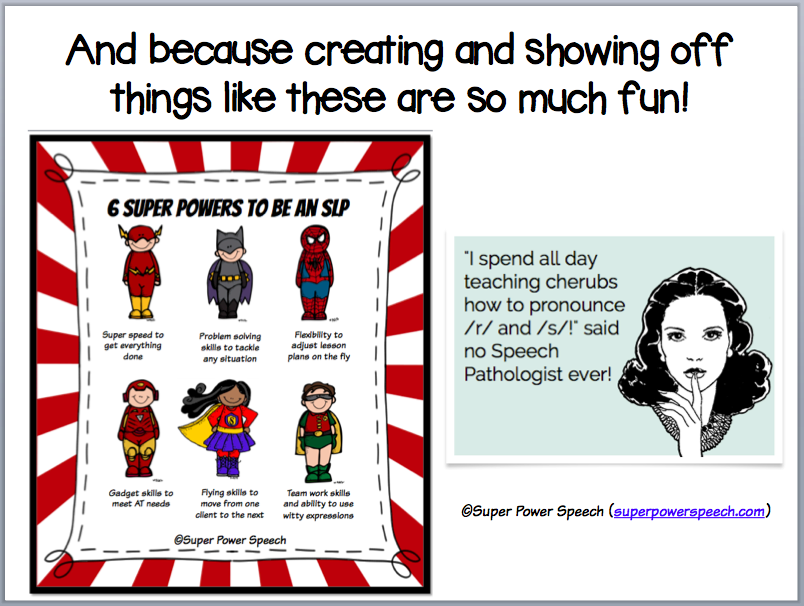 And then, I would awe you with my links to materials and ideas that make you look cool, even to pre-teens: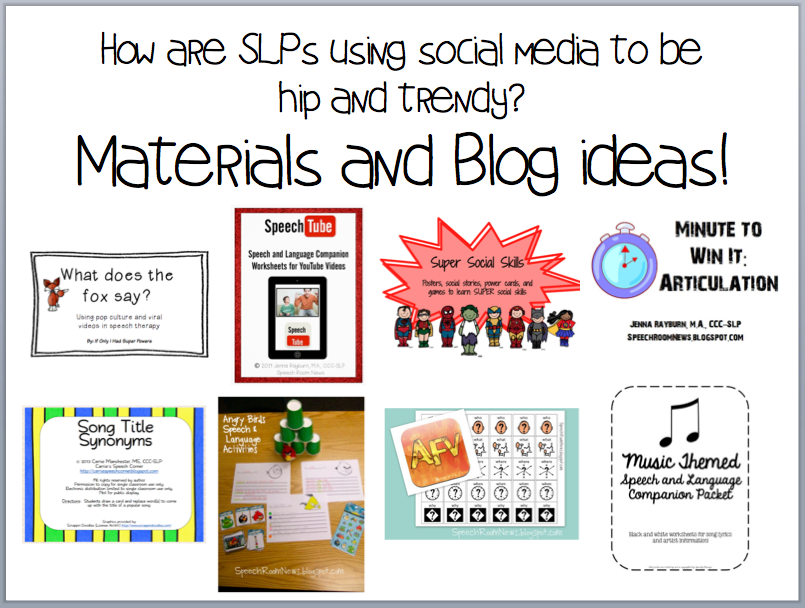 And, of course, there would be a task… Look at all these hip and trendy ideas and tell me what YOU could use in therapy to be hip and trendy?
Ready for your Blog Hop letter? Here you go! Write it down!

Need to start at the beginning or skip to the end? Use the buttons below!
Now follow the links below to keep on hopping along!