Picture books–the perfect gift for the elementary school child!
Disclaimer: This post contains Amazon affiliate links.
Holiday Picture books for Kids Grades K-5th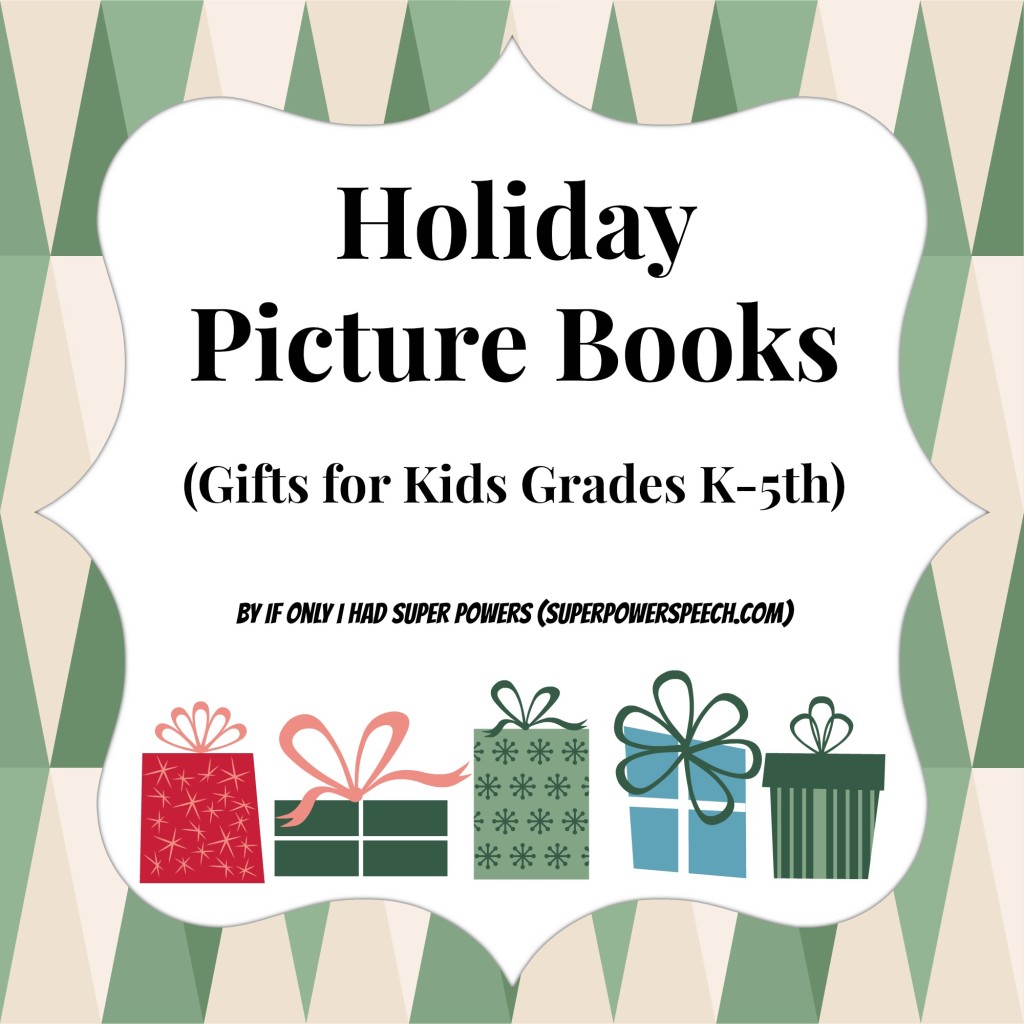 There are a lot of great, great, great children's books. Heck, I've written speech book companions to a bunch of them!
In case you are looking to get a child in your life a great holiday picture book, I have listed one for each grade level, Kinder-5th.
Kindergarten
Mouse's First Christmas: This adorable book works on holiday vocabulary as well as descriptor words.
1st grade
If You Take a Mouse to the Movies: This is a very cute book that works on cause and effect. There is a variety of fun holiday scenes and much to talk about!
2nd grade
Wombat Divine: Australia is the setting for this adorable book. Wombat really wants to be in the Christmas play, but keeps getting skipped over for the parts!
3rd grade
How the Grinch Stole Christmas: This is a classic holiday tale that everyone knows, but few people actually read! It is full of fun words and rhymes that just flow from the tongue!
4th grade
The Polar Express: This book is full of amazing illustrations and vocabulary. A great addition to your child's library! Check out the book companion I created for this book here.
5th grade
Tree of Cranes: This story explores a child's Christmas experience in Japan. It is a great book for describing illustrations as well as comparing and contrasting this boy's Christmas with your own.