ENROLLED STUDENTS: LOG IN HERE

Create the productive & organized home life you've always dreamed of!
You want to…
Have a home that feels calm and not chaotic

End each day feeling productive

Be in control of your schedule, instead of having it control you

find peace in your home and family

You thought you could figure this out on your own, after all, social media makes it look easy; but now you realize that you need help balancing your life.
Tell me if this sounds familiar…
You are confused about how to balance your work and home life obligations.
You are juggling laundry, shopping, kids, and all that STUFF in your life.
You are seeking guidance and reassurance that you can get your home (and home life) back in control.
You are overwhelmed by everything that today's woman is "expected" to do.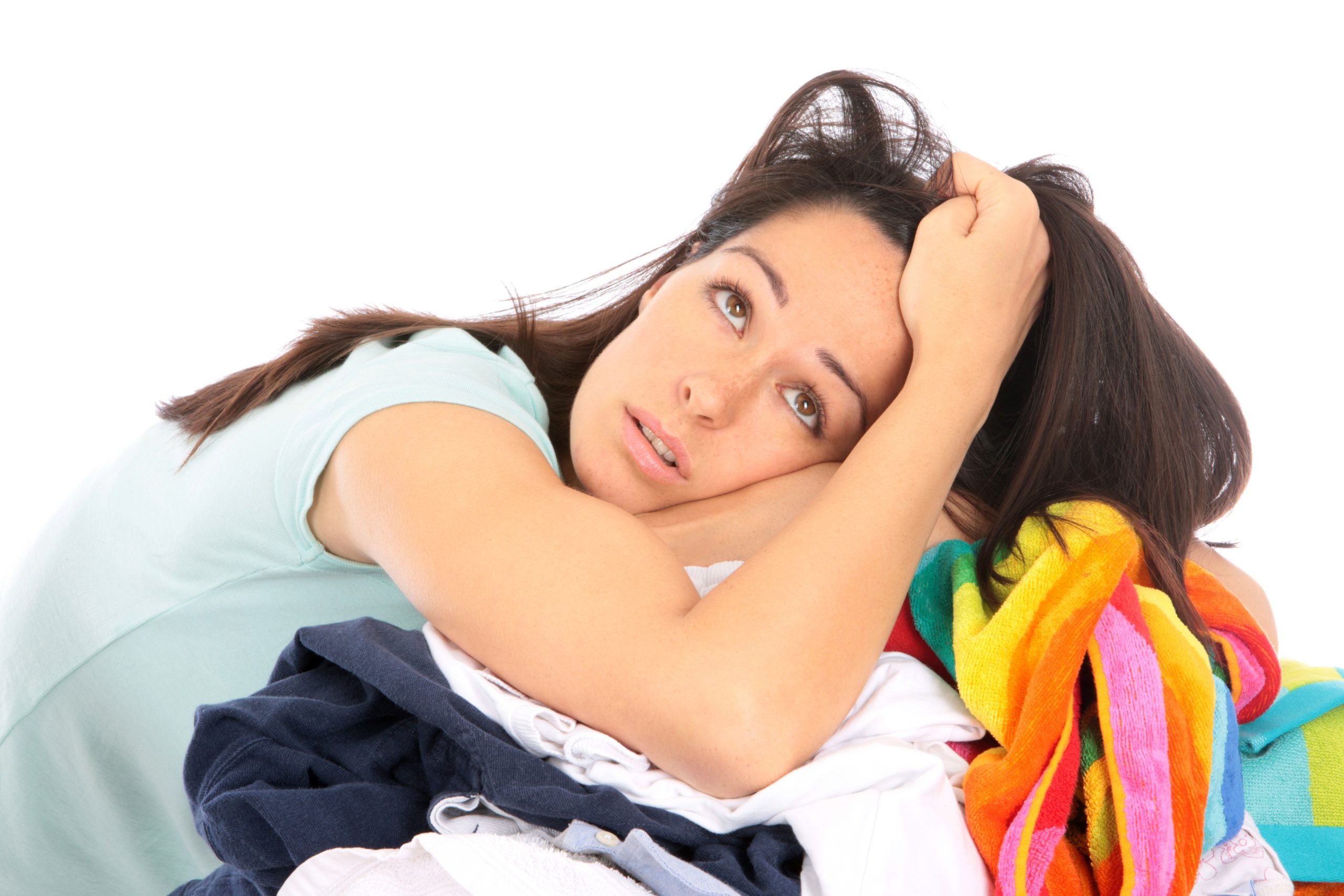 I can help you be more productive & organized at home so you can sleep better at night!
introducing Productivity & Organization for Women (POW), a hands-on course to help you gain control over your routines, stuff, computer, and life!
Step by step directions through four organizational systems:
Daily routines
Meal and grocery planning
Home clutter & organization
Paperwork & digital clutter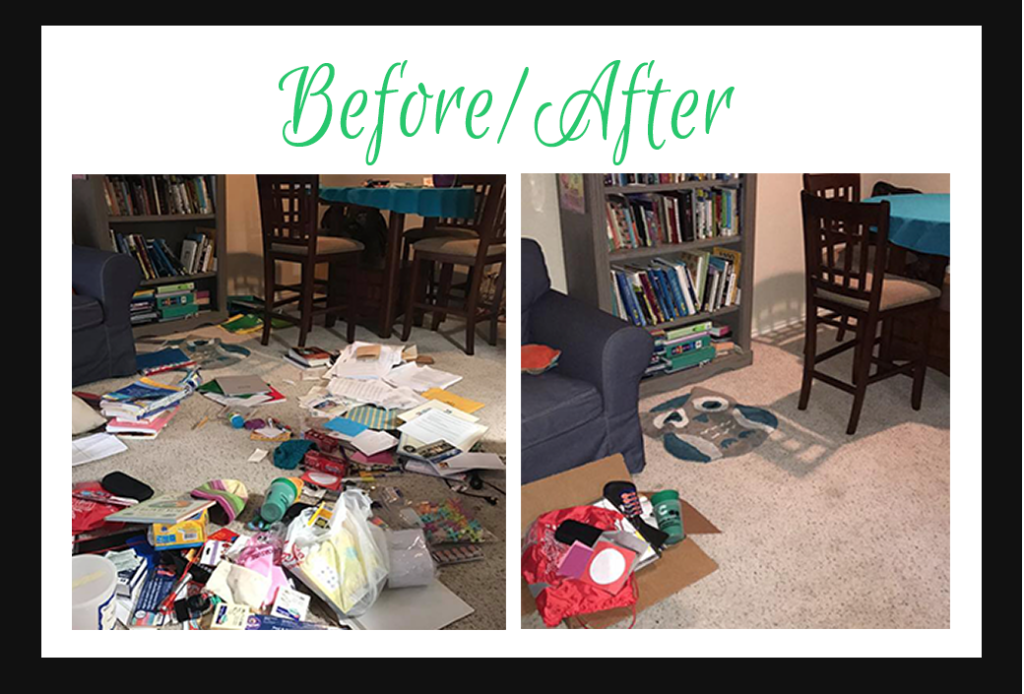 "Before taking POW, my paperwork was a disaster and I had no semblance of an evening routine. But now that I have completed POW, my closets are much less cluttered, I can see the top of my desk (!), my email is starting to get decluttered and I have a plan to keep my paperwork organized!"


Lindsay
"Being organized with paperwork, meal planning and clutter had been causing me lots of stress. I was hesitant to take this course knowing how busy I already am. POW, however, provided me with the encouragement that I can be organized as well as many practical ideas and activities. I would highly recommend this course to anyone committed to making life changes in organization!"



Lexie

Hi! I'm Cheri Dodge Chin, creator of Productivity & Organization for Women.
By day I work full-time with children with severe communication, cognitive, and behavioral needs. By night I am the home CEO of my family, including my teenage son, pre-teen daughter, and husband with multiple disabilities. Every weekend, I put on my third cap, which is the owner of a successful blog and online business.
My friends and colleagues call me "the most organized person" they have ever met. These skills developed out of necessity because I was a woman with two jobs, two kids, no family to help, and a husband with multiple needs.
I've created Productivity and Organization for Women because all around me are women who struggle with home and work balance. They are women like you who want to do their very best in all areas, but are tired and burnt out from trying to do it all. They know that with organization systems, routines, and tools, they could finally feel calm at home.
Through the tricks and tools that I have developed, I want to help YOU! This is your chance to finally have a sense of relief when you come home each night!
Here is what's included in your four-week course: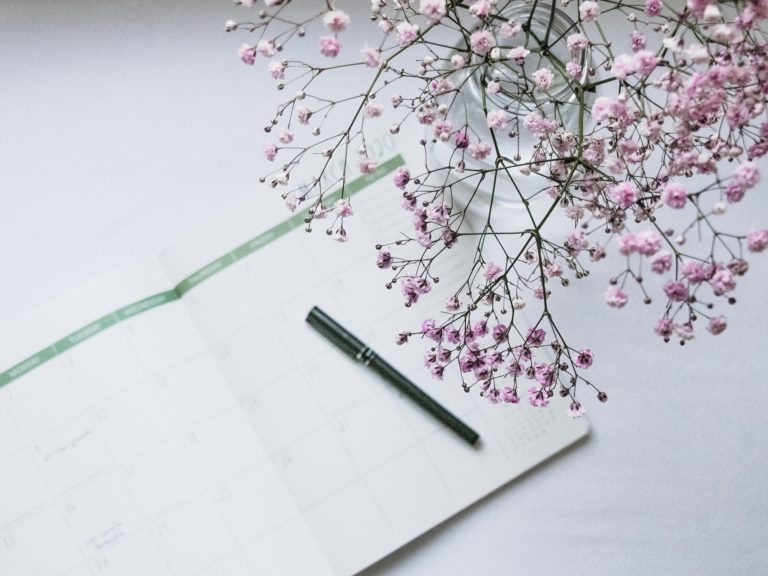 WEEK 1: Establishing morning & evening routines
In this first week, you will determine what you already do in the morning and evening, rate how effective it is, and develop new habits to make your days more productive.
"This course has been eye-opening so far! I'm learning how powerful simple things like a consistent morning and evening routines can be. I'm also seeing where I'm wasting time and need to make changes."
WEEK 2: Grocery shopping & meal planning
During this second week, you will write out the foods that you need to buy each week. You will develop four weeks of meal plans that you can either prepare ahead of time or easily make after work. You will also create shopping lists that can be used over and over.
"The meal planning section, especially, could be a life-changer for women! The next best thing to a personal chef!!"
WEEK 3: Cleaning & decluttering
The third week is the time to tackle your cleaning routines (daily, weekly, monthly, and beyond). You will also begin your massive decluttering process. For me, decluttering is a game changer because it means less to clean!
"Prioritizing my cleaning tasks into a schedule was what I needed in order to realize that everything did NOT have to be done at once and in fact, some cleaning tasks are more important to me than others."
WEEK 4: Paperwork & digital clutter
In the last week of the course, you will tackle the unorganized stacks of paper that are likely filling up counter space around your home. This step is KEY in order to find important information, get ready for tax season, and never pay another late fee again!
"This module will really help ease your nerves about the IEP process. It provides so many great resources that allow you to approach IEPs in a calm and confident way!"
Right now I know you're wondering if you can possibly keep your job, take care of your family, AND have an organized home, but I want you to know you can do this.
you are ready for productivity & organization for owmen if:
You are excited to have a productive day and organized home.
You would love guidance to take small daily steps towards a better home life.
You are ready to make changes in your life to have your most organized home life ever!
you are probably not ready for productivity & organization for women if:
You want someone else to organize your home. No one can do it but you (and your family!).
You are not willing to try out and adapt new ideas.
You don't have the 15 minutes a day during the week (and more on weekends) to devote to transforming your life.
"Before POW, there were piles of clutter everywhere. I wondered if a single course could really change my organization and cleaning skills. But now I have a great sense of calm because everything is planned out, including my cleaning and meal plans!"


Lindsay
"Without trying to sound too cliché, this course has really changed my life. I now have clear routines, meal plans (with meals in the freezer), and feel better able to stay on top of most things that come my way, whereas before I felt like it was all too much. If you are struggling with work and home balance, then this course will definitely meet your needs!"


Lindsay
I know that being a working woman is difficult!
Every single day you are torn between a myriad of responsibilities, with little time to deal with it all.
Don't wait until you are completely overwhelmed at home before getting things under control. Take a month to invest in yourself and your well-being in order to have a peaceful home. I'll be there to help you every step of the way!
Use the beginning of this new season productively; this is YOUR opportunity for a new organized life. You don't have time to waste!
Frequently asked questions

When does the course begin?

As soon as you sign up! Go through the course at your own pace through this site.
Why should I pay for this course?

I have combined what I have learned from dozens of books, multiple courses, and 40+ years of being super organized and wrapped them into one awesome course for you. This course will save you hundreds of hours of time finding this information yourself. The total value of this course is over $250!
How much time is involved?

I have tried my best to make each day's video approximately 5 minutes in length. The daily assignments should take less than 20 minutes. The weekend is reserved for longer projects. These can be done either during the course or saved until the completion of the four weeks. However, you can take this course at your own pace and spend as long as you would like on each assignment.
What is the refund policy?

Of course I want you to be happy! There is a 100% money back guarantee if you go through the first two weeks of coursework and still feel like this course does not meet your needs. However, you must request your refund within 14 days of enrollment.
time to get organized!
Don't wait to get your life in order!