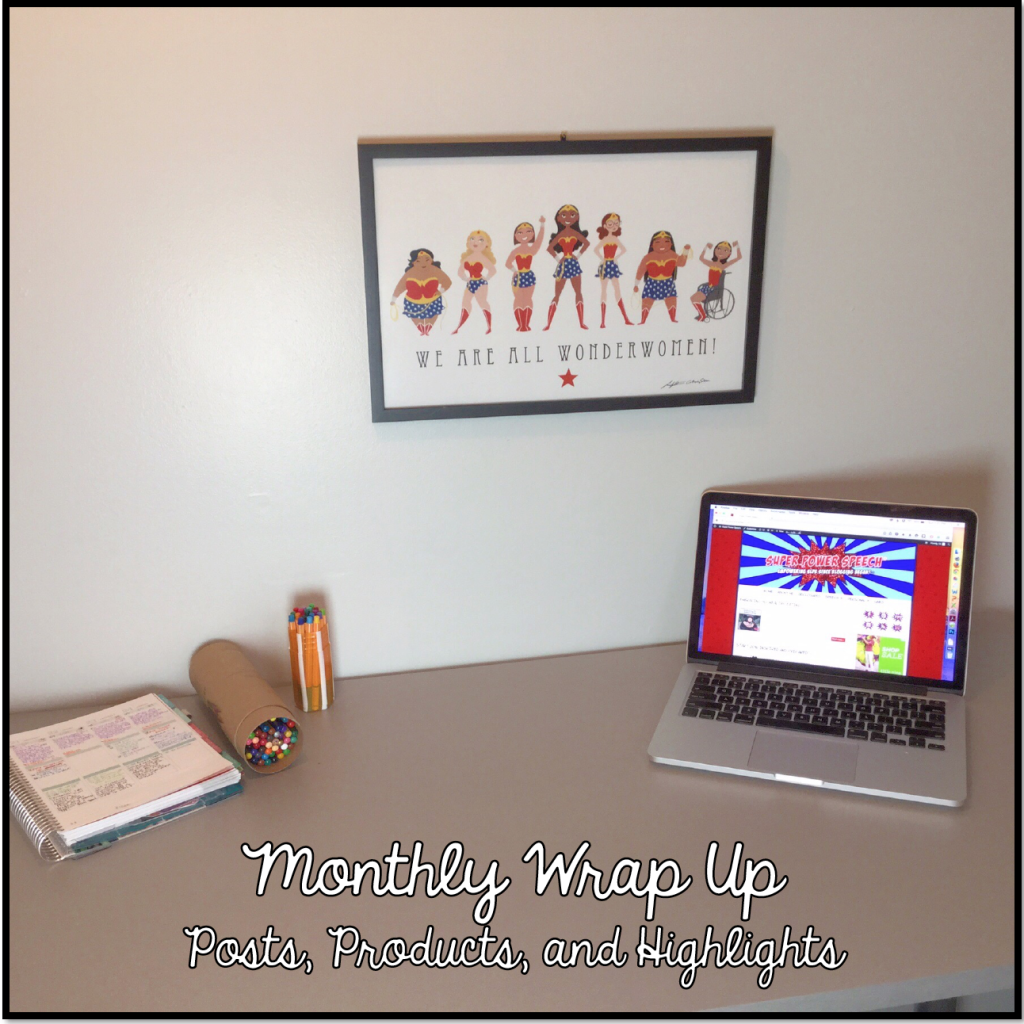 This February I've been trying to work on improving my blog. I've joined a blogging class and am working on setting up a newsletter. I've been going strong with my reading and running. I joined a "Women's Running Academy" to improve my running form and hopefully make a friend or two. We began the SLP Book Club this month and I am already looking forward to the next book club in April. Like most springs, work is starting to get CRAZY because it is IEP season.
Bonus! All email subscribers received a newsletter email containing the password for this month's freebie! Subscribe HERE to get your own copy.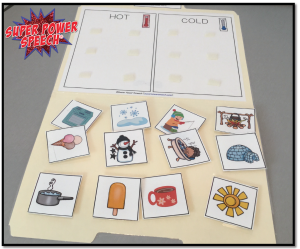 Posts and Products from this month: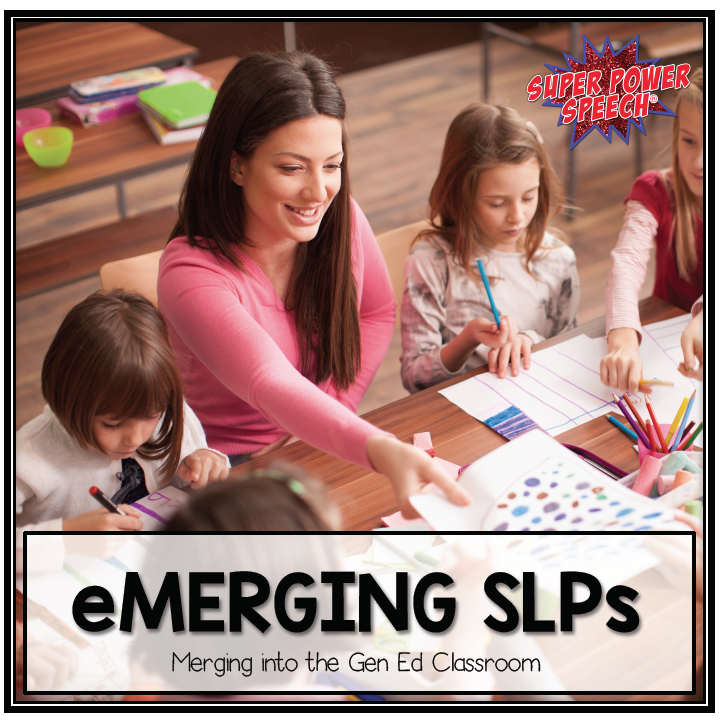 eMerging SLPs: I love merging into the general education classroom, but starting the merge process was intimidating to me. Here are some tips and tricks to help you get started.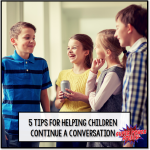 5 Tips for Helping Children Continue the Conversation: Do you have students that have difficulties staying on topic and keeping a conversation for several turns? This post describes ways to help your students with conversational skills. The post also introduces my new product "Continuing the Conversation Like a Pro" which provides visuals and a systematic way to teach turn-taking skills in conversation.
Embracing 40 – Why I'm a Fitness Tracker Junkie: I admit it. I love to count my steps. I've been obsessing over my goal of 10,000 steps per day for nearly 15 years. Check out this post to see why I love it and reasons why this obsession may not be totally unhealthy.
The Magic of Fairy Tales in Speech Therapy: Fairy tales are one of the best ways to work on story retelling skills. In addition, they are engaging and a whole lot of fun! This post describes how to use tales in speech therapy and about a new Jan Brett fairy tale that is fantastic for speech therapy! Check out "Cinders Speech Therapy Book Companion" here.
March 2016 Speech/Language Lesson Plans: Don't miss March's FREE lesson plans so you can be prepared for ALL of your elementary aged groups!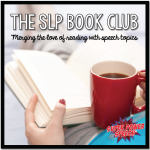 The SLP Book Club: My highlight of the month! I love reading and discussing books with others. Who better to share ideas with than with my fellow SLPs! This month our theme was "Stuttering". If you didn't get a chance to join in this time, please join us for our next round (discussion in April).
Books that I read this month:
Best book of the month: The Book of Unknown Americans
Worst book of the month: I Know How She Does It
Thanks for reading my monthly wrap up for February! Make sure to tell your friends and co-workers to subscribe by email HERE to receive some of my favorite free resources including the Articulation Informal Assessment!