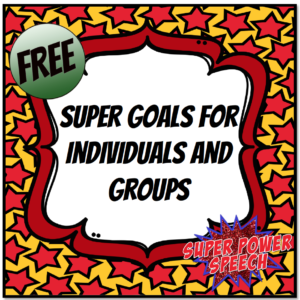 This freebie is a great way to start talking about super goals for the day, lesson, or year! Plus, it can be individualized or made into a group activity. Brainstorm what super social skills you already have and then come up with goals for new ones to learn!
Note: Super Social Skills has been completely re-made since it's original release! If you own a previous version, you can download the new version for FREE!
As you probably know by now, I'm kinda fond of super heroes. Just a little. So, I just had to create a super social skills unit for all my students that share my passion!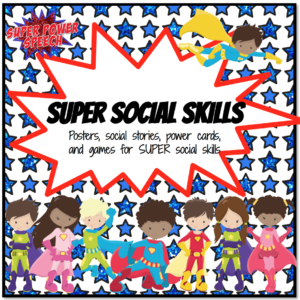 My first thought was to follow the themes of my Social Language Homework exactly and link one Super Hero to each homework area. But then I realized, that before I could tackle that, I needed to get the basics out of the way. You know. The School Rules.
Is there any school out there that is not using "Be Safe. Be Respectful. Be Responsible." as their school rules? If so, I'd like to shake their hand for originality. Alas, we are one of the many schools with vague, over-used, under-understood, broad rules. What is a Super SLP to do? I know! Superfy them!
I used these super heroes to help explain the broad rules of the school. Each character poster is 8×11 and can (read: WILL) be printed out and plastered all over my walls. Each hero in the unit also comes with a social story, and  snazzy dazzy Power Card (3×5 inches so it can be put on a key ring and easily carried around).
Is it okay to admit that the real reason I made all of these Super Hero Power Cards was to blog about it and say, " Collect them all! "??
What is a Power Card?
• A small social script, usually the size of a trading card, that can be referred to frequently by child.
• A power card includes a character of special interest and the solution to a problem broken down into parts.
• For more information read here
Here are the super, amazing things you get in this product: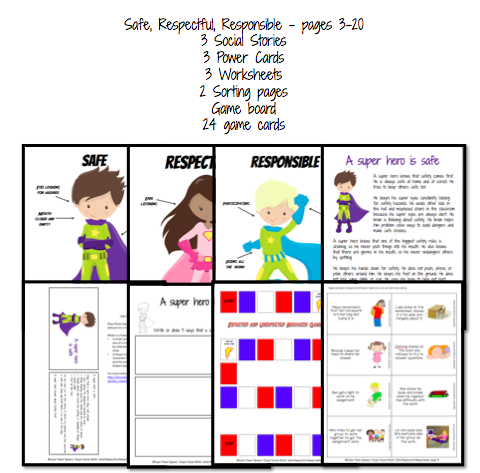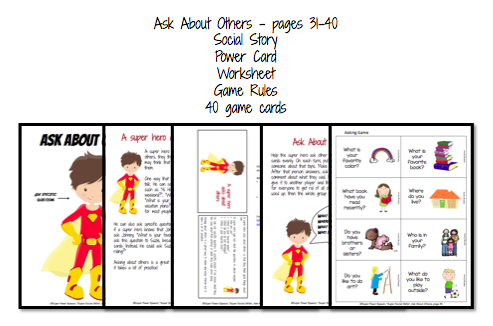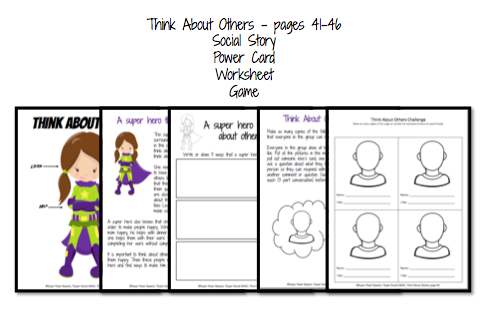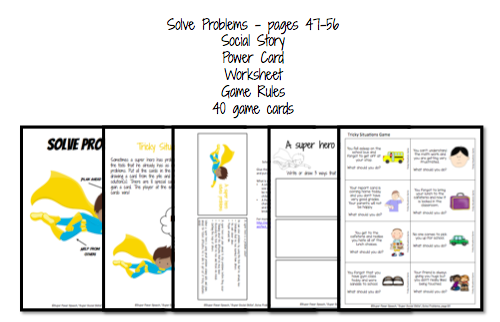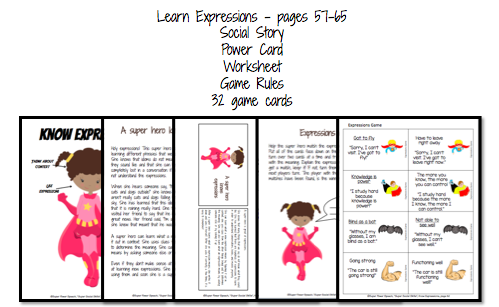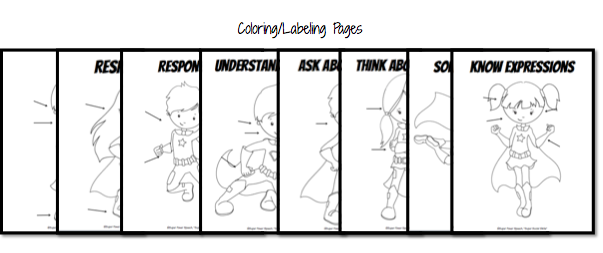 I hope you find this product as super as I do!! Purchase your copy here!
For a discounted price, you can get the Super and Prince/Princess Social Skills Bundle here:
Check out all of my social skills!