I'm trying out a new style of lesson planning involving links back to all activities and visuals to remind myself (and my assistant) what we are working on each session.
I created 3 levels of lesson plans. These correspond with my leveled Homework and are approximately equivalent to:
Level 1 (Kindergarten/1st grade)
Level 2 (2nd/3rd grade)
Level 3 (4th/5th grade)
In addition, I have left the right column intentionally blank (for now) because I will hand write in the individual goals. For example, during the first session of a Level 1 group, I may want Johnny to specifically work on "identifying colors", whereas Sam may be working on the sentence frame "I see…." I will write both into the right column.
Some of these ideas are based on my own products, and some to the freebies/products of others. Take the ideas that you like and leave the rest.
Download these FREE here.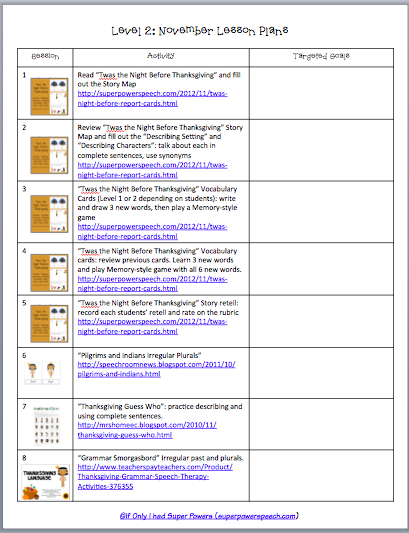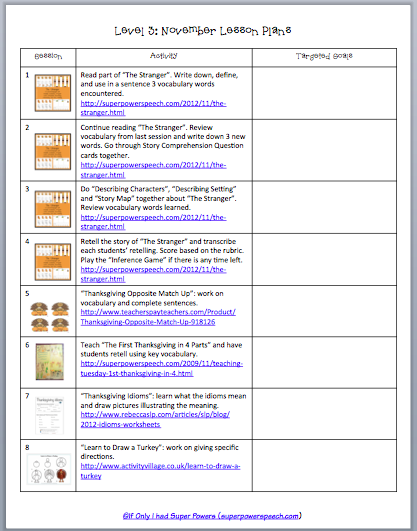 Check out all of my Lesson Plans!