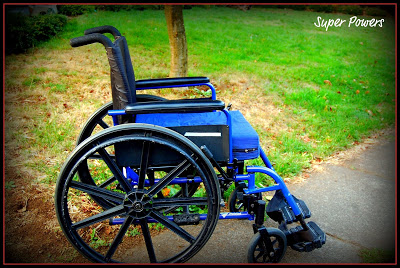 New wheels should bring excitement
Victory! To be free!
A timely rite of passage
Trikes, Bikes, Jeep Cherokee.
Our new wheels reflect sorrow
Reminders of life's woe.
Craigslist reluctant shopping
They didn't cost much dough.
His new chair makes Prof mobile
Flash pushes him to school
Marvel Girl's allowed to ride
Which she finds super cool.
Inaccessibility
Most places that we go.
No school handicap parking
Rolling a block is slow.
Last week's strollers tragedy
Makes my temper run short
My super jogging stroller s
Stolen from our car-port.
As we enter life's new phase
With new wheels to help roll
Us through the hills and valleys
Things out of our control.