party all the time, party all the time, party all the tiiiiiime!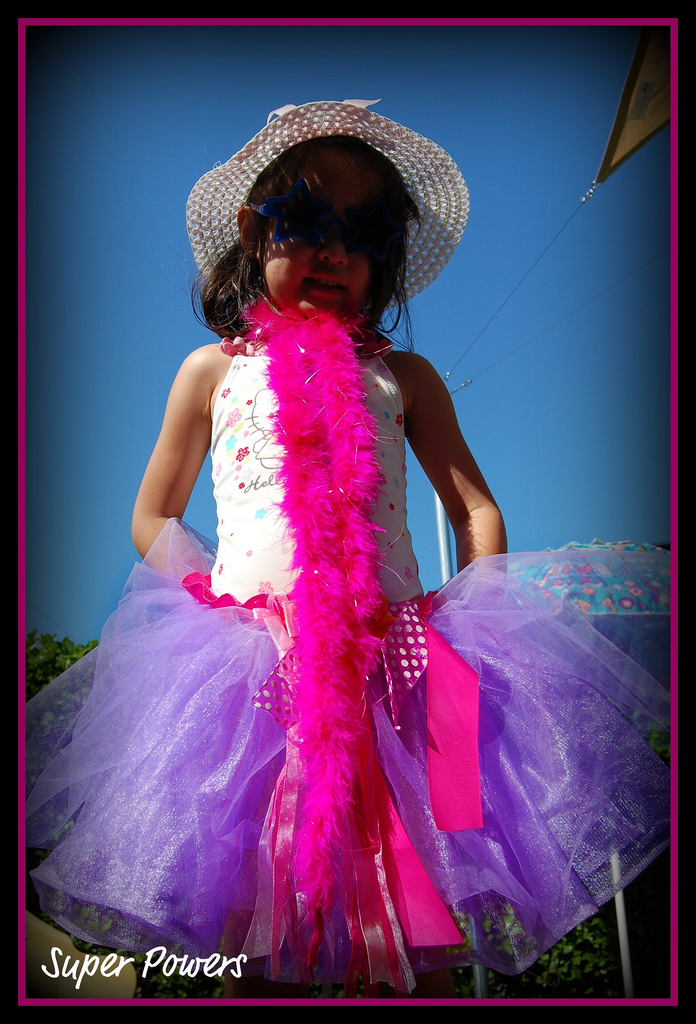 After two consecutive days of " fancy " parties (one of which was her own!), we were fancied out.
Her four year old fancy festivities included:
fancy picture frames
fortune cookie hunt
fancy hat making
fancy flowers
fancy cupcakes
(and of course) fancy homemade gifts only.
This evening we found out that even after 8 months of preschool, Marvel Girl barely talks at school (which is ironic since she is the "hearing peer" who is supposed to model good speech to her classmates). But when donning a boa and a tutu, she can diva with the best of them.