Learning the States (A Follow-up)
After giving up on a few remaining stragglers, our Christmas Card wall is complete for the 2008 Holiday Season.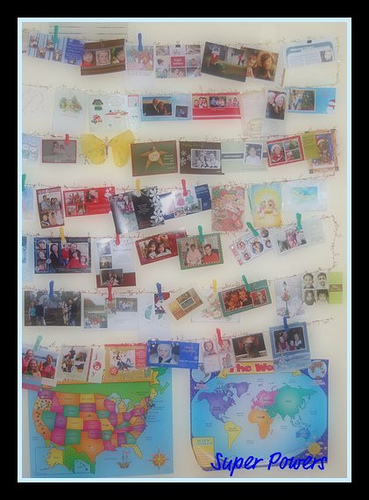 Thank you so everyone who helped us add more stars to the map, and thus learn more US states.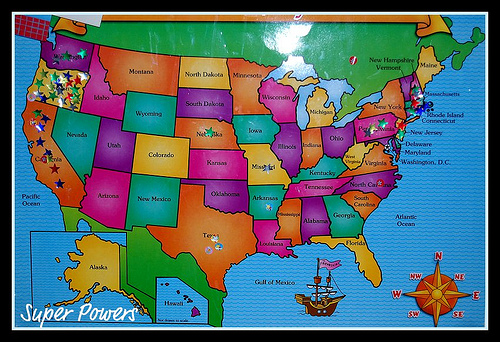 As The Flash starts his new map unit at school, I can proudly predict that he can locate more states than most others in his class.
For those of you who missed out, we'd love your help for the next Holiday Season! Especially all of your who live in those middle states. Even I could use some help remembering those. 😉